Late this afternoon black plumes of smoke billowed above the Agawa Bay shoreline. Arriving on scene, the Northern Hoot discovered the spirit of the North in action. It was serendipitous that a bridge maintenance crew, loaded with water and hoses on board, came across the roadside fire on Highway 17 at a former gas station – right across from the Agawa Bay Campground at Lake Superior Provincial Park. Also on scene were neighbouring residents bearing shovels and extra hands, Agawa Park staff, a firefighter passing through the area from Red Deer, Alberta – perhaps recovering from his fight in Fort McMurray and the OPP.
Given the dry conditions and the remoteness of the site, the potential for rampaging fire across the Boreal forest was quickly quenched by the expertise and heroism of Good Samaritans who preferred to remain nameless.
The remote area, about an hour and a half north of Sault Ste. Marie and  fifty minutes south of Wawa, are already vulnerable to natural threats due to the proximity to emergency services. But the presence of an abandoned and decrepit eyesore has provided a site ripe for vandalism and ongoing concern.
As a helicopter circled overhead and fire crews from nearby districts raced to the scene and the fire now conquered, the men of the bridge maintenance crew- a team of seven or so, ducked their heads and avoided recognition when approached for comment.
To those men, thank you for pulling over and giving a damn.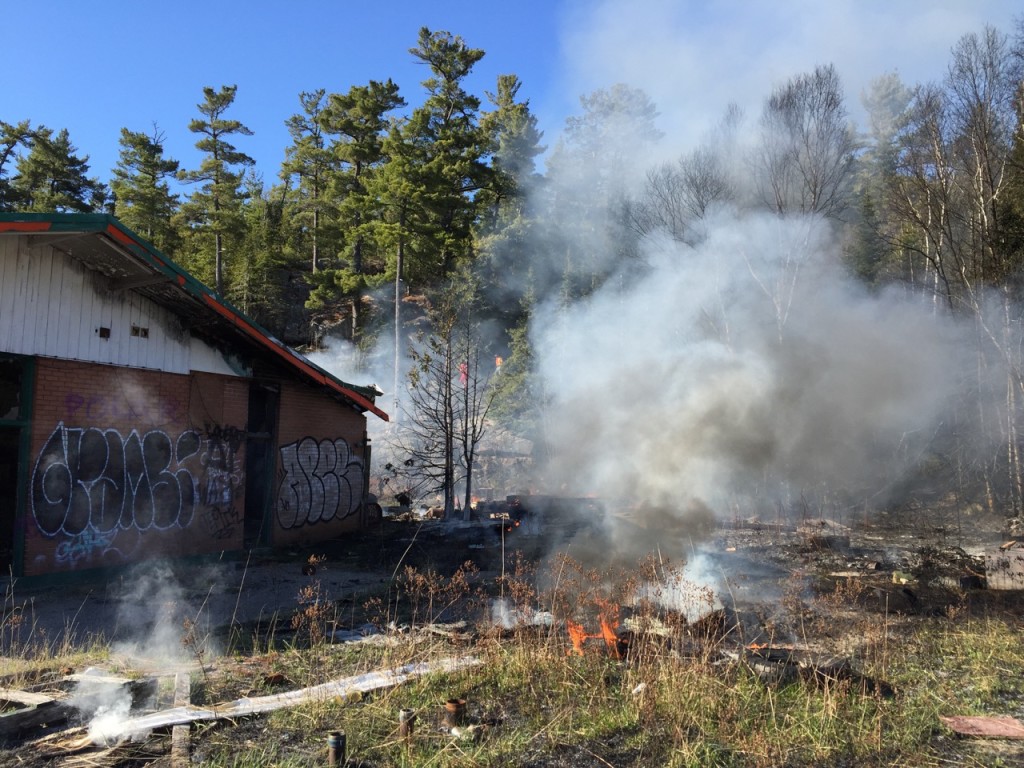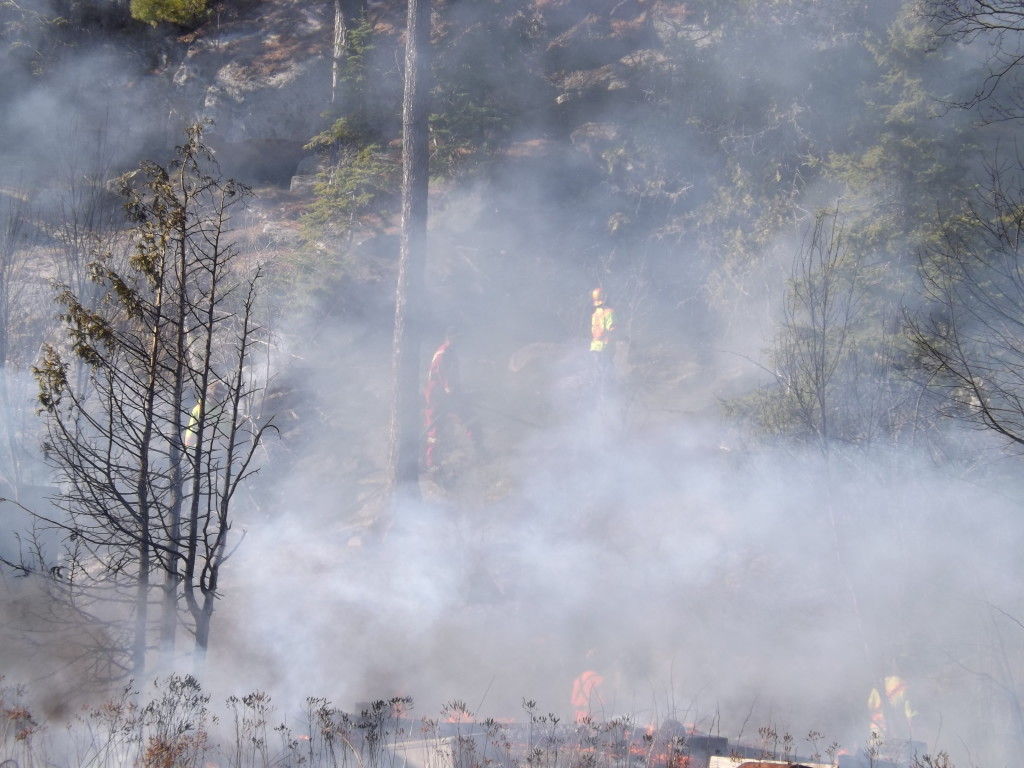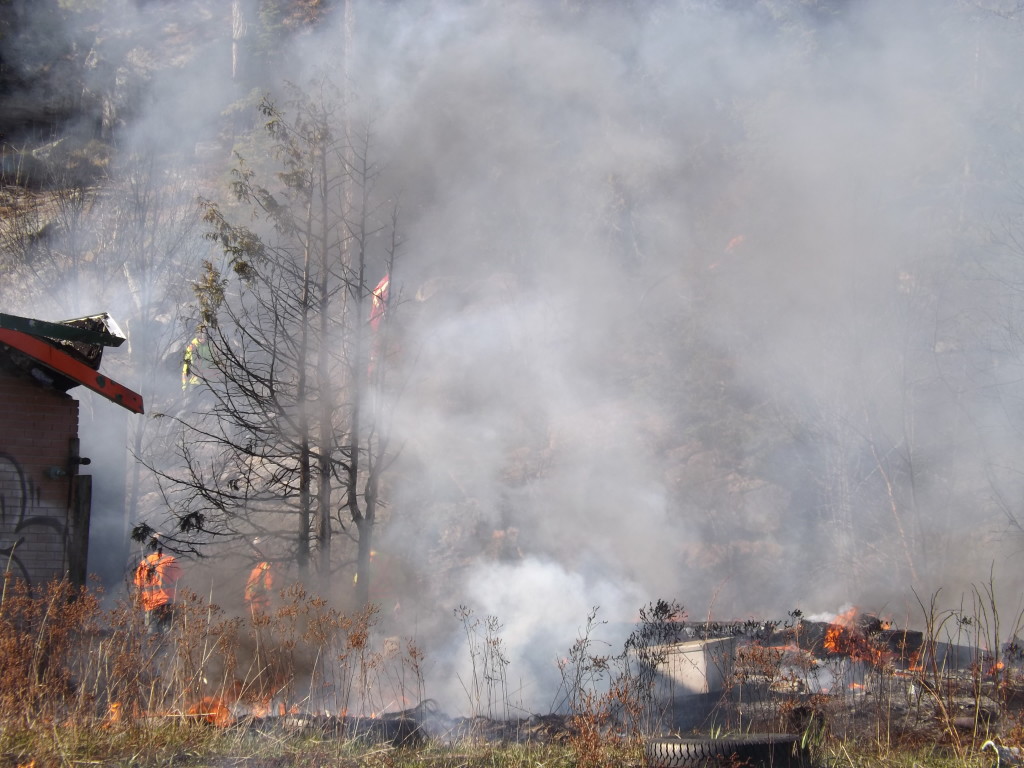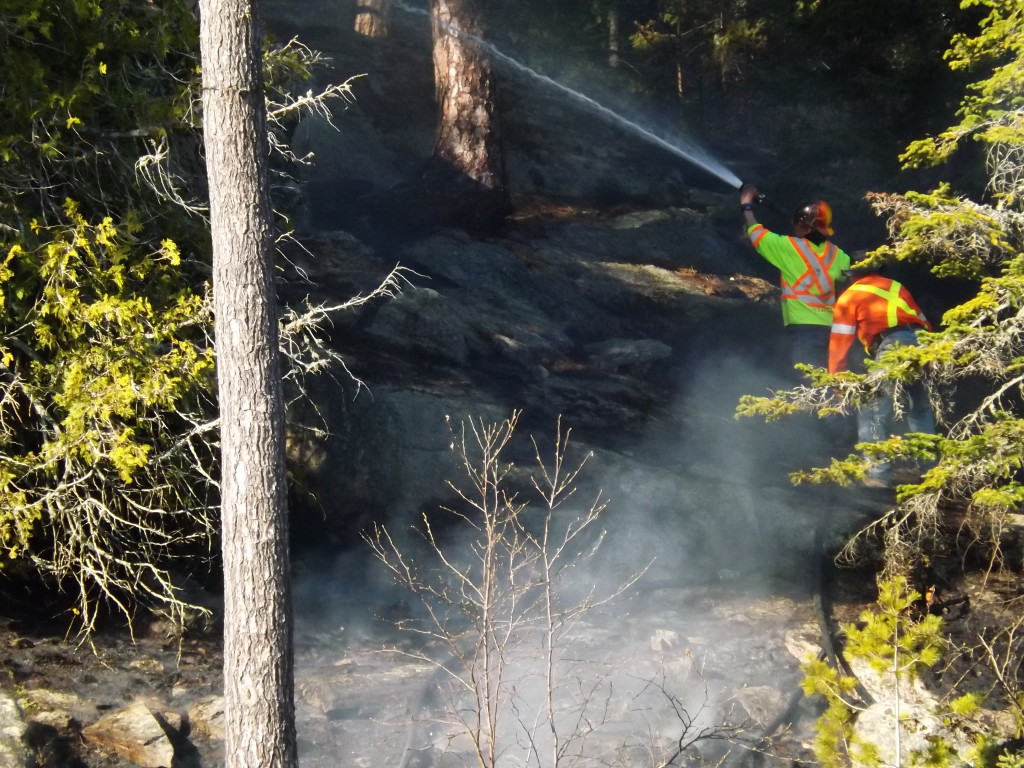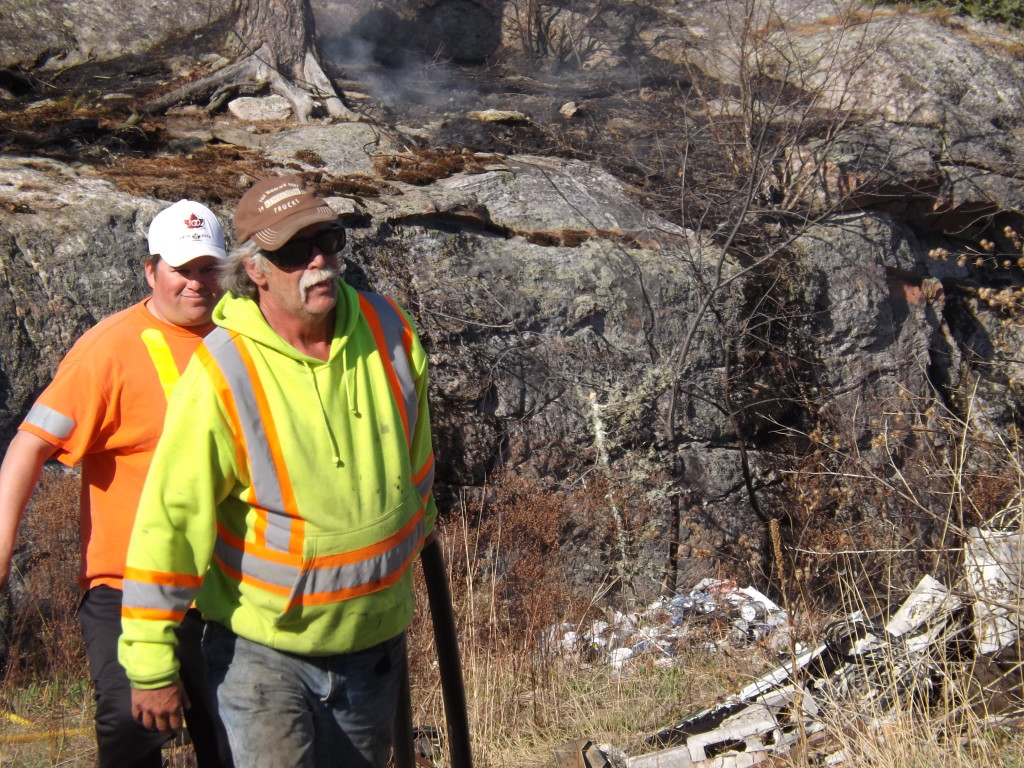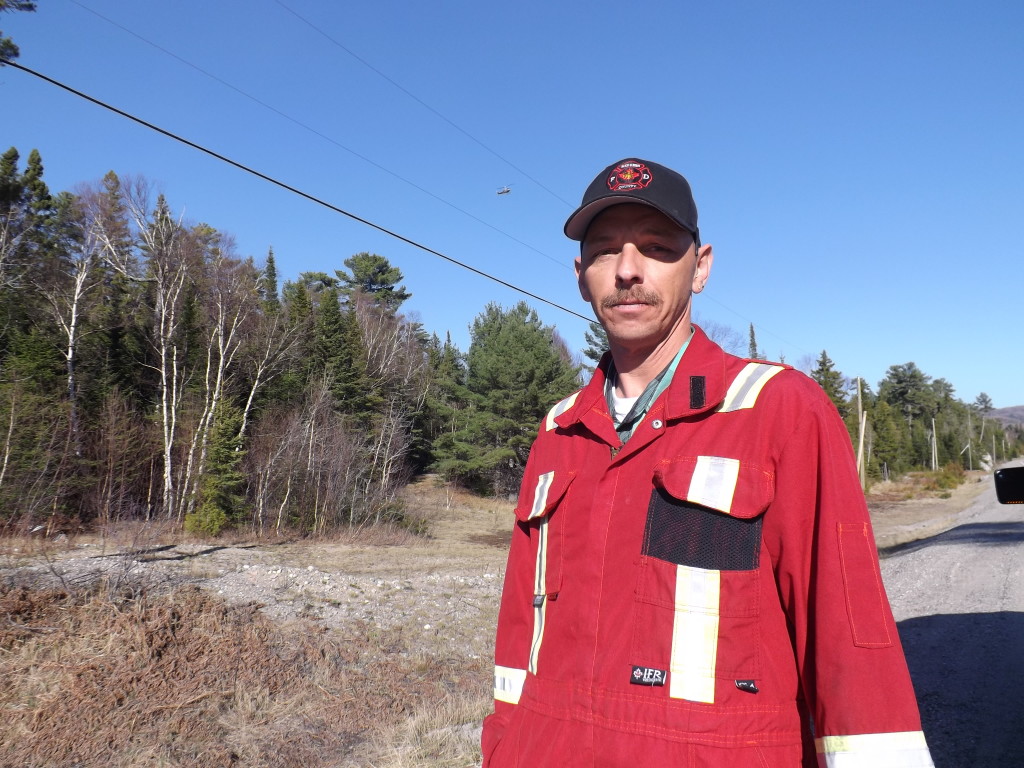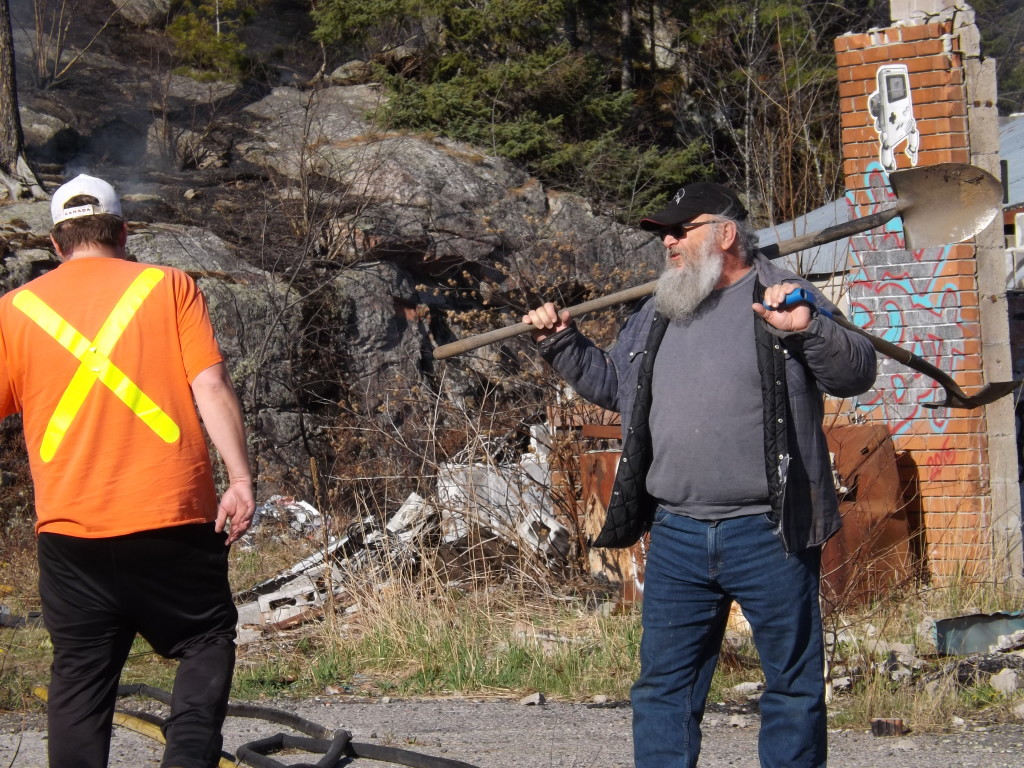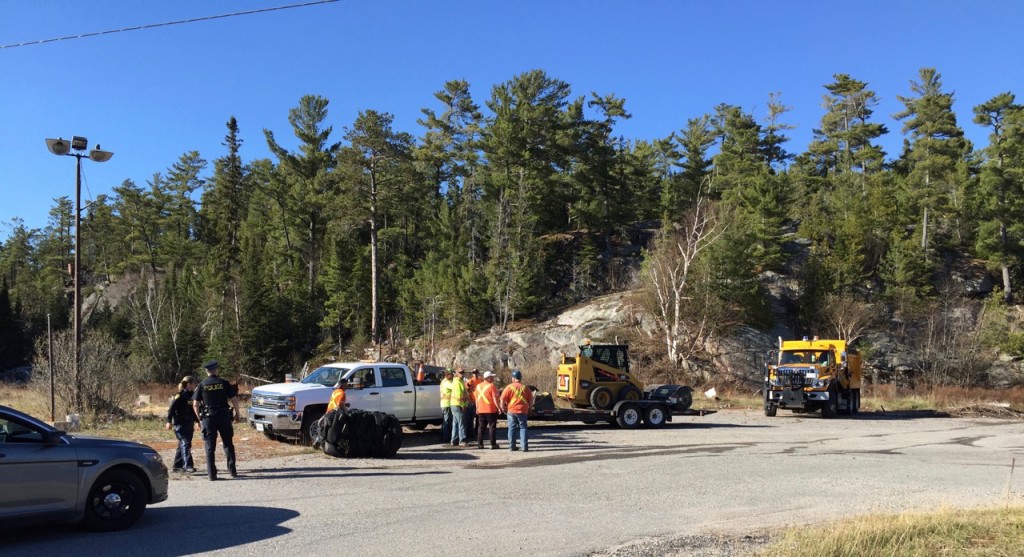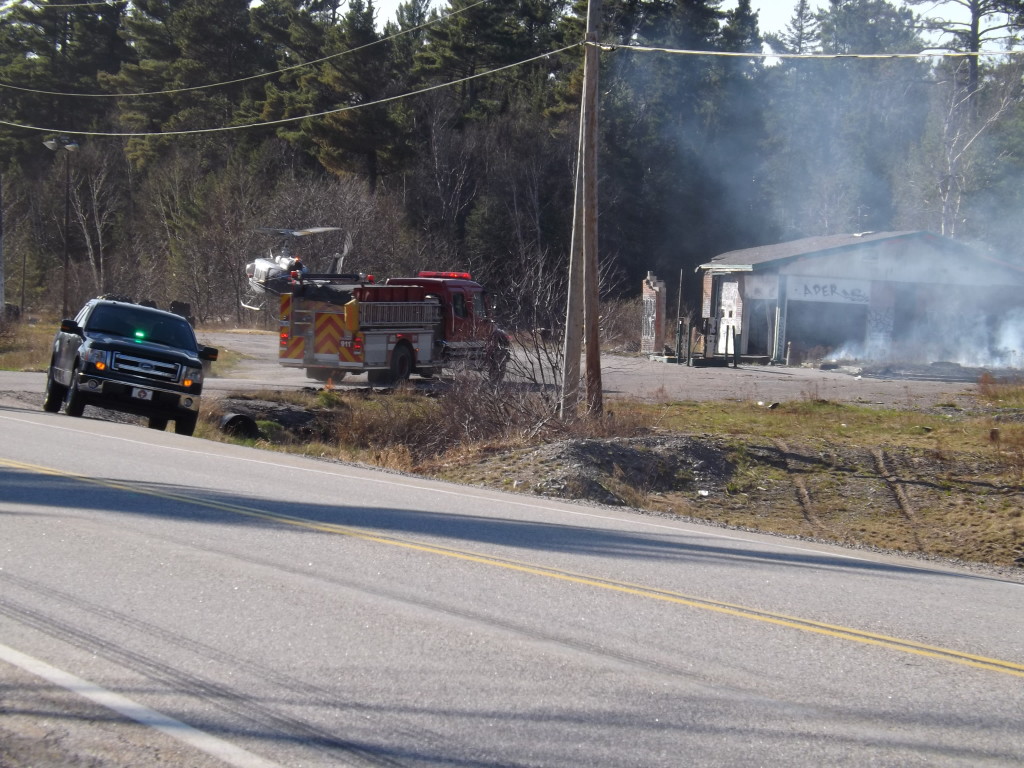 (feature image courtesy of Bob Kohrman)