"It begins for me as a child. I'm a survivor of childhood sexual abuse. I really feel that set me up for the rest of my life. It seems like once you've been abused you have this sucker sign on your head and everyone just gravitates towards you. I felt broken from the beginning."
I'm sitting with Ker at a long table someone slid into in a makeshift library/cloakroom at Phoenix Rising. She has spread out her talisman in front of her –a tiny pewter lighthouse, a yellow stone with 'truth' etched into it and two teensy black hematite stones. The lighthouse -representative of her safe place, the yellow stone –a reminder of her personal truth, and the hematite stones –laid in front of her to capture any bad energy that might be conjured through the sharing of her story with me.
Ker's first memory of sexual abuse was when she was 5 years old. Her uncle molested her until she was 13 years old – sometimes in her own home during family gatherings, sometimes at his house and sometimes on the drive home after Heidi had babysat her cousins-his children.
"You know it's wrong. You know that it shouldn't be happening but you have no self-respect, no self-esteem- I felt like he cared. Or that, even though I was very uncomfortable with the situation -well, it felt good. Your body reacts when your mind doesn't."
The sexual abuse contributed to challenges in school. Ker, now 55 years old, believes many red flags were missed by educators. "My report cards always said that I could be trying harder or that I should pay more attention. I was not lazy. I was not spending too much time daydreaming. I was disassociating. I spent more time at school sick and sleeping in the nurse's room then I did in class. I was not tired, I was depressed."
Ker's uncle preyed on her natural tendencies to be a nurturer and when Ker would protest his sexual interference, he threatened to inflict abuse upon other children in the family. Ker ended the abuse, refusing her uncle when she was 13 years old. The last child she felt obliged to protect, her two year old sister, tragically drowned. The loss was devastating to Ker who was conflicted by feelings of grief over the loss her baby sister and relief from escaping eight years of her uncle's sexual abuse.
*****
The United Nations defines sexual violence as, "Any violence, physical or psychological, carried out through sexual means or by targeting sexuality."
The Ontario Coalition of Rape defines sexual violence as "a broad term that describes a continuum of aggression, abuse and violence. It includes but is not limited to sexual abuse, sexual assault, rape (date, marital, partner, stranger, gang), ritual abuse, sexual harassment, incest, childhood sexual abuse, molestation, stalking, indecent/sexualized exposure, degrading sexual imagery, voyeurism, exhibitionism, dissemination of sexual photographs electronically (cyber harassment), rape during armed conflict, trafficking and sexual exploitation."
A research effort conducted by Kawartha Sexual Assault Centre surveyed 214 survivors of sexual violence. Findings revealed that 70% of survivors identified that they had experienced sexual abuse as a child; 55% had experienced child sexual abuse and additional forms of sexual violence; 34% had experienced all identified forms of sexual violence; and 30% had not experienced childhood sexual abuse but had experienced sexual assault. In Canada it is estimated that 1 in 3 women have experienced sexual violence in their lifetime
A report published by Stats Canada in 2013 entitled Measuring Violence Against Women indicates that "being young (aged 15-24) remained a strong predictor of violent victimization against women even after controlling for other factors associated with victimizations. In other words, young age had a unique effect on women's risk of self-reported victimization, whereby young women, regardless of their other personal characteristics, their life-style behaviours or community were particularly vulnerable to violence crimes by either a spouse or another perpetrator."
*****
Enduring years of childhood molestation set up Ker to pursue sexual relationships at a very young age. In her young mind sexual activity must equate to love. "I started pursuing those types of relationships when I was 12 years old."
Ker was 15 years old when she had her first 'sexual experience' outside of the abuse she experienced through her uncle. It was a rape.
"It felt good at first but then I wanted to stop. He called me names and raped me. I just laid there and took it. I thought 'well, this is life'." Ker's attacker was in his early twenties. She neither reported the incident to authorities nor confide the rape to anyone.
Growing up her ambition was to be a wife and a mother –a vocation where she felt she would be loved, cherished and protected. As Ker progressed into adulthood she sought partners who fell short of her girlish dreams and lived down to her low expectations –a projection of her own self-worth.
"I was broken. I didn't think I was good enough and I was attracted to broken people. I was willing to sacrifice myself for the idealism of a relationship."
She admits when she met her first husband she was disgusted by him but finding him in need of care one day, she scooped him up like an injured alley cat to heal his wounds. Ker endured five years of physical, mental and financial abuse. She left after he strangled her. The attack put Ker in the Sault Area Hospital's Riverview mental health facility for an extended stay. While there, and not operating on her full faculties, Ker's soon to be ex-husband persuaded her to sign legal papers which, unbeknownst to her, stated she agreed to surrender custody of her two children to their father- her abuser. Ker persisted in Court for years to regain custody but never did.
During this period of time, Ker comfortably rolled into her next long-term physically and mentally abusive relationship with her second husband. She remained with him for 15 years and the marriage produced a son.
"He had a drinking problem and he ran around but I was willing to overlook it. He was good with my two older children and it wasn't bad all the time. And part of me wanted to have a family unit for my youngest son."
Husband number two finally split with another woman but wasn't willing to let Ker get on with her life. He stalked her for years and harassed her family and friends. After a couple of restraining orders and the passage of time, he let her go.
*****
According to a Stats Canada report less than one-third of spousal assaults are reported to police and information gathered for the report Sexual Assault in Canada 2004 and 2007, suggests that slightly less than 10% of all sexual assaults are reported to police. A proportion significantly lower than that for the other violent offences, robbery (47%) and physical assault (40%).
Sharon Reid is the Director of Community Relations and Finance at Woman in Crisis in Sault Ste. Marie. Of the percentage of women who do report abuse Reid points out that what is of equal significance is the number of women that do not report abuse – a number that is impossible to identify.
"What I do know is that many more don't report than do. In order to keep moving forward, we have to focus on how to make sure women know there is help, that they do have options and that they are not alone," remarked Reid. "We have to make sure that as support staff, we are taking care of ourselves by staying focused on positive steps that can be taken instead of the realities of what we are up against in this work. Similarly, as support staff we have to make sure that we are meeting women where they are at, at that moment in time, and respecting her right to make her own decisions about her own life. That includes whether or not she wants to remain in her abusive relationship or leave, report or not report."
Information released through the Domestic Violence Death Review Committee (DVRDC) 2013-14 Annual Report provides a sobering analysis of findings in Ontario:
From 2003- 2014 the DVDRC reviewed 199 cases, involving 290 deaths; 72% of these cases involved a couple where there was a history of domestic violence; 69% of the cases involved a couple with an actual or pending separation
Of the homicide cases reviewed in 2013, 17 (85%) victims were female and 3 (15%) were male
Of the homicide cases reviewed in 2014, 14 (90%) victims were female and 2 (10%) were male
The DVDRC defines domestic violence deaths as "all homicides that involve the death of a person, and/or his or her child(ren) committed by the person's partner or ex-partner from an intimate relationship.
There were 273 domestic homicide and/or homicide-suicide cases that occurred in Ontario between 2003-2013, based on cases reviewed by the Office of the chief Coroner for Ontario, where domestic violence was identified as an involvement code
249 (82%) of the homicide victims were adult females; 25 (8%) of the homicide victims were children; 29 (10%) of the homicide victims were adult males
70 (97%) of the perpetrator deaths were adult males
*****
After decades of lousy self-esteem, low hopes and myriad abuse Ker decided she had enough. "So I decided to be alone. I was alone for five years and did a lot of work on 'me'. I wanted to get to a place where I felt complete. I didn't want to need someone else to make me feel whole. A lot of my life was about filling that empty place- with alcohol, or drugs, or men, and if none of that, then with something else."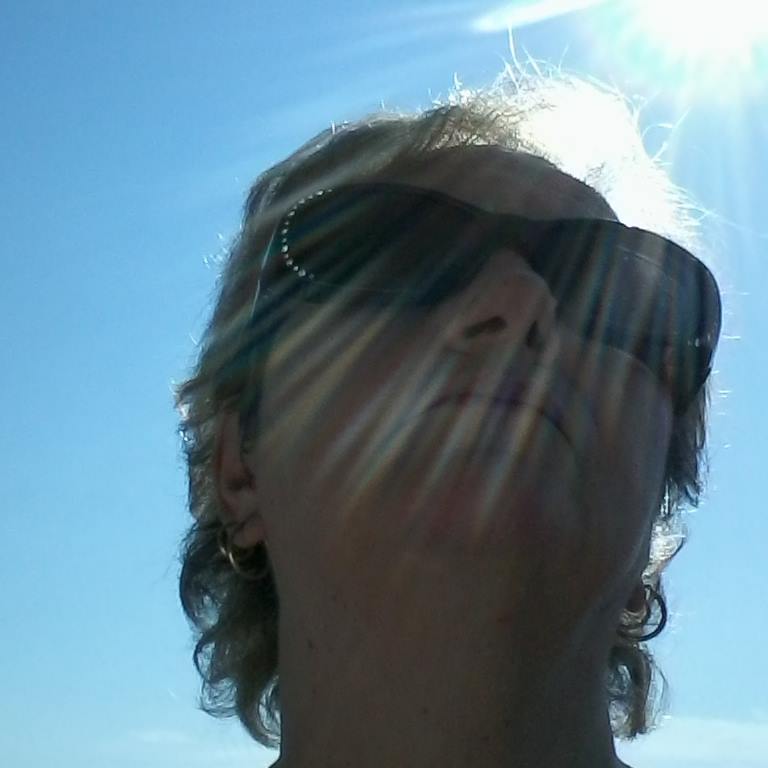 As Ker was moving through her healing an event occurred that could have hijacked her progress- but it didn't. She stepped out one evening and partook in couple of glasses of wine. On the dance floor she stumbled and sat down to recover herself. She doesn't recall much beyond that point. She woke up in her home the following morning with a vague recollection of stumbling through lawns. Her body bore physical trauma though she would never recall the incidents that produced the injuries.
"I couldn't believe that this happened to me again. I thought 'is this what my life is about? Was I put here to be abused?'." As Ker relives the memories of the drug facilitated assault her voice escalates slightly. "But no," she said. "I wasn't going to let this keep me from a better life. I had done too much work by that point."
It was an onerous task to overcome her revived fear and mistrust of men. "Not all men are abusers. But sometimes it does feel like that." Ker had to work against her inclination to isolate herself though she did so for a time. Doing so allowed Ker to steady her nerve and come back swinging harder than ever.
She drew on tools acquired through counselling services and Ker pursued her spiritual life –a deeply personal conviction that provides her with daily strength.
"I am grateful to the women who taught me how to heal. It took me many years, many groups, journaling and hours upon hours of counselling to get to where I am today. It doesn't happen overnight and it takes a lot of work."
Reaching back into the community was also an important milestone in Ker's healing journey.
"For me getting involved with events like 'Take Back the Night' and volunteering with grassroots groups like the Freedom Sisters and Women For Social Justice and bringing awareness about violence against women are things that helped me. A lot of my healing was by getting out there, doing things and connecting with other survivors."
*****
Looking at the statistics it's alarming to observe the prevalence of violence against women. It begs the obvious question, has it always been this way or is it worse?
"I think it has always existed, but I think with all the media attention this topic has been receiving, it just seems more prevalent," commented Reid. "My concern is around desensitizing people to the point that there is minimal reaction to what is happening out there and yet at the same time, abuse and violence against women is very real. Advocacy for victims needs to be at the forefront. We are seeing high profile people in different sectors like sports, economics, politics etc. being accused of woman abuse and it is all over the news for days if not weeks. Yet often there is little to no media coverage when alleged abusers don't have high status or profiles attached to them. The story just seems to disappear. The focus needs to be on what needs to change so that these things stop happening and also so that women experiencing abuse and violence are able to find peace and safety in their lives without bearing the brunt of harmful attitudes and perceptions that exist."
In March 2015 the Wynne Government released, "It's Never Okay: An Action Plan to Stop Sexual Violence and Harassment" demonstrating a commitment to hammering down violence against women. The plan is extensive and in part includes promises to:
Launch a public education and awareness campaign across Ontario to challenge attitudes, promote immediate change in rape culture behaviour, and encourage a longer-term generational shift to end deep-rooted attitudes and behaviours.
Develop tools and identify best practices to support a compassionate and sensitive response from law enforcement authorities to encourage more survivors to report sexual assaults.
Update the Health and Physical Education curriculum to help students from grades 1–12 gain a deeper understanding of a host of important issues, including healthy relationships and consent.
Develop up-to-date training for front-line workers in the health, community services, education and justice sectors to better support survivors of sexual assault and harassment and develop training for workers in the hospitality sector to empower them to know how to help when they encounter high-risk situations.
Launch a creative engagement fund that supports Ontario artists to develop projects that provoke conversation and dialogue on issues of consent, rape culture and gender inequality.
Establish a permanent roundtable to make Ontario a leader within Canada on issues of violence against women.
Amend the Limitations Act to remove the limitation period for any civil sexual assault claim.
Remove the current two-year limitation period for claims of crimes relating to sexual violence brought to the Criminal Injuries Compensation Board under the Compensation for Victims of Crime Act
The Ontario Coalition of Rape Crisis Centre has also launched an aggressive campaign, Draw the Line, that sets out to work with education sectors to increase information about sexual violence and engage dialogue.
*****
In sharing her story Ker hopes to reinforce how critical it is for parents, educators and individuals interacting with children to recognize the signs of childhood sexual abuse. "I was broken as a young person. It affected my entire life as far as I'm concerned. But you can decide to not let it have control over your life. And that's what I've done."
Ker also wants to inspire other women who may identify with elements of her story, and motivate them to take another step closer towards the way out of an abusive situation. "I think people need to know that I have regrets in my life but I'm 'ok'. And in my abuse, I'm 'ok'. I want people to know that they can get past it. It's hard but it's definitely possible. I want to give people hope."
Ker is happy to share that she has been enjoying a positive and loving relationship with her current partner for a period of time. "He talks to me, he understands me, he isn't abusive, he would never raise his voice, he's a really good guy." Ker smiles. Her partner is also supportive of her activism in the community and of her sharing her experiences as a survivor of violence. However, Ker confesses that she feels as though she is approaching a fork in the road and she is looking forward to meeting up with it.
"It is time for other women young in their telling of their experiences surviving violence to share their stories. It took me fifty-five years to get to this place in my life. The best of my life is just ahead of me. I don't want to spend the next thirty years reliving the last fifty-five years of my life. I feel very strongly about that. There's going to be a time when I'm not going to tell my story anymore. And that will be so freeing."
*****
For those who may require support:
Assaulted Womens Help Line                          1.866.863.0511
Ligne FEM AIDE                                                 1.877.336.2433
Nimkii-Naabkawagan                                         1.866.266.1466
Women in Crisis (Algoma)                                 1.877.759.1230
Emergency Interpreter Service for the Deaf   1.866.831.4657