This could be you, it could be a lot of us.
You unwillingly wake up in the morning. There's nothing in particular that's weighing you down but the day is joyless. You function, perform your routine. Shower, ready for the day, grab a coffee and interact with the co-workers. You might even smile while doing it but inside you feel dead. You come home at the end of the day, get into pajamas straight away, if you have a partner –apologize for having zero energy or enthusiasm. Maybe you return your mother's or best friend's phone call but you probably don't. Nighttime is the best time of your day because there are no more expectations of you, or if you are worried about all of life's concerns, well there's nothing you can do about that now because it's nighttime. You go to bed, hope for a decent sleep –it's probably fitful at best and then morning comes and it starts all over again. If you're slogging out a five day work week, your two days off roll around. You get home at the end of your work week, slide into pj's and toss on a sweatshirt for some extra warmth –it might carry remnants of last night's dinner, eaten while laying down on the couch in front of a mind-numbing reality show but so what, and if you have enough groceries in the house to get by, that's what you wear for the next two and a half days. And then it's back to the weekly grind and it starts all over again.
Short of the undesirable sweatshirt, Jodie Lind admits that sometimes life is like that. Jodie was 26 years old when she was diagnosed as clinically depressed. She had just begun her teaching career and was two semesters in when she had a 'break' of sorts.
"The only thing I can remember is that one day at work while in the computer lab, I was sitting on the floor working with the students. I laid back on the floor and I started crying. All I remember is tears flowing and not know what was going on." Jodie's students were bewildered. Somehow Jodie collected herself and got to the guidance office where her colleagues took over. The school principal put a plan in motion that began with a visit to an Employee Assistance Plan counsellor. After meeting with her general practitioner a diagnosis of clinical depression was made.
Jodie, and nobody else for that matter, is really sure if a series of events or a genetic predisposition or both contributed to her depression. Jodie's father had been diagnosed with depression about nine years prior to Jodie's diagnosis and died a few years later, and not too long after she lost her grandmother. Also in the years leading to Jodie's formal diagnosis Jodie developed an eating disorder. Jodie ruminates that events during high school years and repressed grief and perhaps predisposition could all be factors attributed to her situation of depression –but she'll never really know.
For Jodie, what is more important is that she takes care of herself through regular counselling and medication. "I do have a tendency to isolate myself," she admits. "It might not be the best thing to do but it's to get my own head on straight. It's like I don't have anything left to give to anyone. No more energy."
Jodie acknowledges that growing up life was pretty good and she is grateful for a loving support network. "I have an amazing family. I have some great friends. I have a husband that is extremely supportive and loving. And my colleagues are supportive."
Not wanting to paint a picture too rosy, Jodie speaks openly about her mental health challenges following her initial diagnosis 14 years ago. Jodie and her husband have struggled with infertility over the past three years. Jodie has been pregnant once but miscarried her baby just 8 weeks into term. She grieved as any parent would and in reflection notes that as a society we don't provide much empathy or supports to parents who lose their children prior to birth. While grieving the loss of her baby and coping with infertility Jodie developed anxiety. In 2016 she began experiencing suicidal thoughts.
"It was very prominent and really based in shame and a lot of other things that scared me," she confided. "I reached out to my doctor right away and she raised my dose of medication. And this seems to be a good level for me. My mood definitely feels a lot more stabilized. It's been a struggle and I've had some lows this winter but I have my family and friends. And I have my furbabies."
Jodie emphasizes that being able to talk about her battle with depression and other mental health struggles, has contributed to her well-being. She doesn't restrict those conversations to just her immediate circle. As a teacher, Jodie expressed that she has been fortunate to have the support of her colleagues and she is pleased that the past decade has introduced discussions about mental health into the educational system. "It's a part of our curriculum now. We are teaching and discussing mental health with intention. It's not one small unit in one class. It's across the board and it's been made an important part of looking at the whole learner."
Jodie has shared her own mental health experiences with her students. It is her contribution to taking down the stigma often associated with mental health concerns as well as a meaningful way to create a safe space for students who may need someone to disclose to.
Her candidness might have not always been understood by others but that didn't deter Jodie from encouraging her students to engage her with their struggles and feelings. "I'll continue to share my experiences because I get private messages and letters from students and parents that said I was able to support them through something that nobody else understood. And I certainly don't tell my whole story but in the interest of trying to be authentic I do try to make connections with people, with my students."
In 2015, one of Jodie's former students died by suicide. His loss, compounded by the loss of other students over the years to suicide or tragedy, as well as her own inclination towards depression, sent her into a dark place.
"I was known as the walking depressed. Just going about my day, doing what I needed to do, trying to survive and crashing on the weekends to try to recoup my energy so I could get through the week again."
As she was trying to claw her way out of the hole, Jodie conceptualized a way to fight back against society's perceptions that keep down many people who battle depression and other mental health issues.
In 2016, Jodie spearheaded and launched the first 'Stomp Out Stigma Craft and Vendor' event that generated $2500 and shared between the Canadian Mental Health Association (SSM) and the Canadian Association for Suicide Prevention. This year proceeds will be shared with CMHA SSM and a portion of those proceeds are earmarked for supports for survivors of suicide.
"Our community has lost a lot of people to suicide in recent years. With rising rates of job loss, poverty and rising rates of addiction in the community I'm fearful that we'll see an increase in suicide," remarked Jodie.
This year's Stomp Out the Stigma Event is happening on Saturday, March 4th from 10 a.m. to 4 p.m. at the Delta Hotel in Sault Ste. Marie. 73 vendors and crafters have signed up for the event.
According to Jodie, like her, many of the vendors and crafters are participating in the event because they have been touched by mental health in some way –either through their own personal experience or that of a loved one.
The event also contributes to what Jodie, and many others, have observed as a lack of services for people dealing with mental health issues. "My experience with local services have been nothing but positive when I've reached out," clarified Jodie. "People who are working in the field and supporting people with mental health diagnosis are doing a great job, the best they can. But I feel that our system is overburdened."
Jodie's story isn't just about 'raising awareness' or about promoting an event. Her story really is inspiring. And even though, as she's quick to point out, there's no happy ending to chronic illness and there will be difficult times, it is still possible to be happy, to have a rich life.
"I'm on medication, and may be for life, and that's ok because if it gives me the opportunity to live and love and be involved and have a quality of life, then who cares? I was embarrassed for so long to say that I was on an anti-depressant but now it's no big deal. It's just like any other illness. If there is a solution why we wouldn't we use it. Not everyone's depression is going to be lifelong. It might be just circumstantial. But what I do know about my depression is that it's just part of who I am, it's part of my brain chemistry. It's part of what makes me who I am and I've accepted it."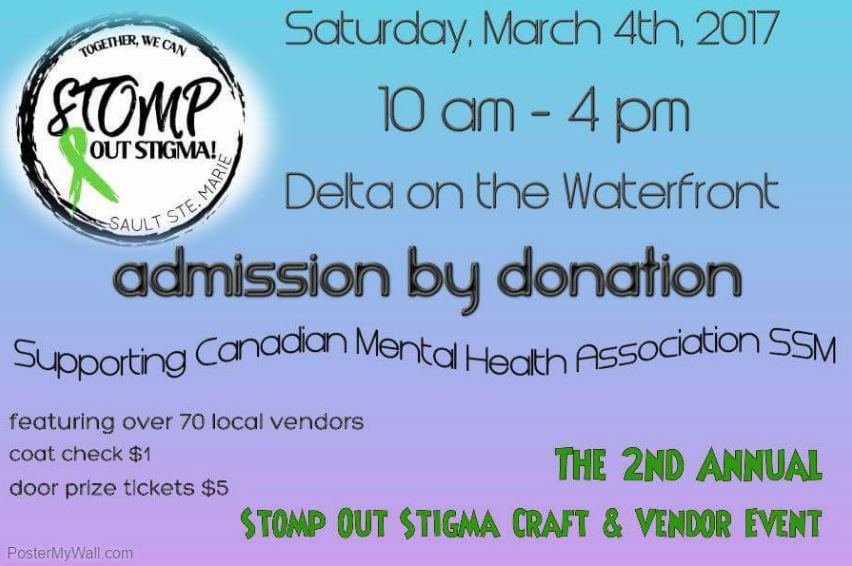 (feature image Jodie, her husband Bryce, and one of their many furbabies)