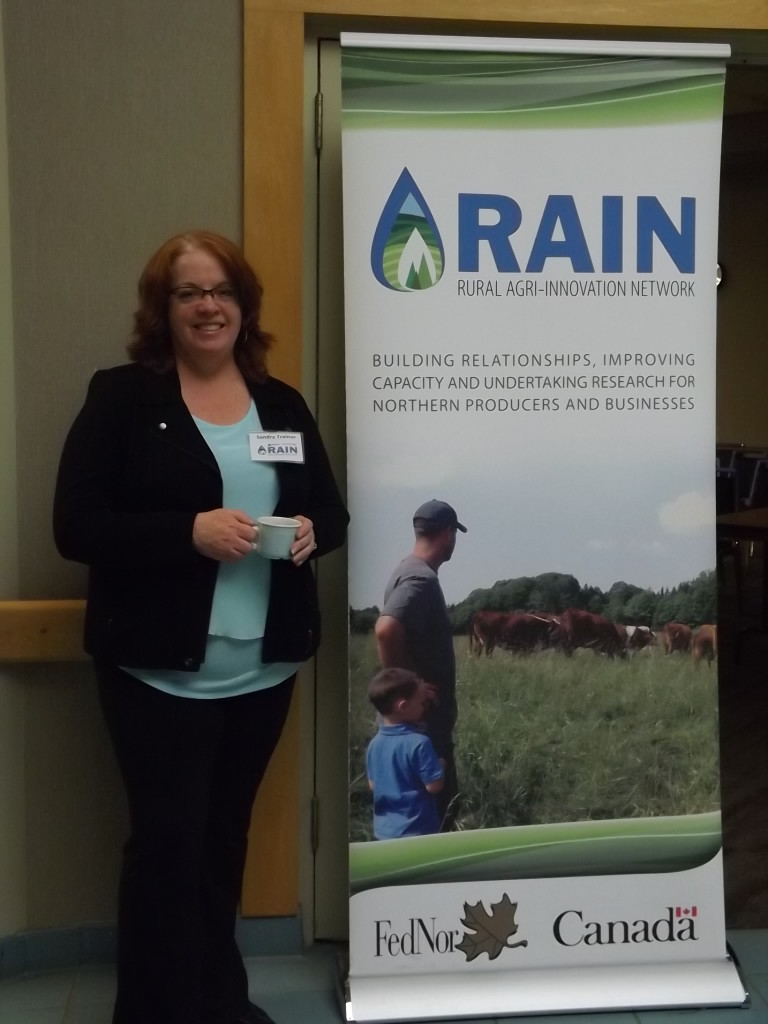 About thirty-five hopeful local's met up at Sault College yesterday, looking for their perfect match. And like all hook-up function's the occasion began a bit awkwardly but after a few generous dollops of wild blueberry jam atop snack crackers the crowd began to loosen up and then the real mingling began.
The Rural Agri-Innovation Network (RAIN) hosted its' first farmer/chef speed dating event' in Sault Ste. Marie. With the moniker 'Growing Connections', the event is meant to bring together local producers and commercial purchases seeking to acquire local farm goods. For the past ten years there has been a steadily growing consumer awareness about the healthful, economic and cultural significance of eating locally grown food. The demand of it has increased among average food purchasers as well as local chefs, retailers and wholesalers in the Algoma District
The goal for the event, as explained by RAIN event coordinator, Sandra Trainor, "is to stimulate connections between farmers or producers and purchasers in the Algoma District to increase market opportunities and thereby strengthen the local food economy."
The informal meet and greet atmosphere creates a comfortable environment for farmers to showcase their products. Trainor admitted that marketing doesn't always come naturally to every grower. "Some farmers are great at marketing- they're setting up Facebook pages and using social media. But there are also a lot of farmers who are great at growing their food and are not that great at marketing. This kind of event helps them through that."
So why aren't farmers and chefs hooking up on their own?
"Time. Usually it's time," commented Trainor. "This kind of event is very convenient. Everybody is in one spot to meet one another. It certainly happens outside of these kinds of events but this venue is much more efficient."
Growing Connections is part of RAIN's larger effort to create a food strategy that would be endorsed by the City of Sault Ste. Marie. RAIN is a project of the Sault Ste. Marie Innovation Centre and NORDIK Institute.