Trevor Zachary was back in court today to challenge the accusation of fraud while serving in his former position as Marketing and Events Manager for Essar Centre. After conducting an investigation in 2013, the Sault Ste. Marie Police determined that there was enough evidence to bring 21 charges of fraud, forgery and breach of trust against Zachary.
A court ordered publication ban prohibits the reporting of evidence during the preliminary inquiry.
During the preliminary inquiry the Crown will be tasked with proving, and the Defence tasked with disproving, that there is enough evidence to bring Zachary to trial on charges of fraud before a jury of his peers.
So other than mention that the cross-examination of one of the morning's witnesses by defence counsel, Bruce Wilson, was somewhat exuberant, there's not much to elaborate upon.
However, we are allowed to talk about FRAUD.
Let's begin with a couple of definitions.
*****
White collar crime is non-violent crime that is committed by someone, typically for financial gain. The typical white-collar criminal is an office worker, business manager, fund manager or executive. Fraud is defined as involving intentional acts and as perpetrated by the individual using deception, trickery, and cunning that can be broadly classified as comprising two types of misrepresentations: suggestion of falsehood and suppression of truth.
According to findings revealed from a 2014 survey facilitated by Pricewaterhouse Coopers LLP, more than one third of Canadian organizations reported being victims of white collar crime.
Thirty-six percent of Canadian organizations said they were hit by white-collar crime, compared with 37 percent globally. The Canadian figure is up from 32 percent in 2011, but significantly lower than in mid-2000s, when the response rate to a similar survey was more than 50 percent.
More often than not – at 61 percent of reported crimes – the perpetrator is someone inside the organization. The typical internal fraudster is middle-aged, university- or college-educated, in a middle management job, and with at least 10 years of service.
The four most common crimes in Canada are theft of assets (58 percent of reported crimes), fraud in the procurement process (33 percent), accounting fraud (22 percent) and cybercrime (22 percent). Nearly half of Canadian organizations surveyed said the risk from computer crime has increased.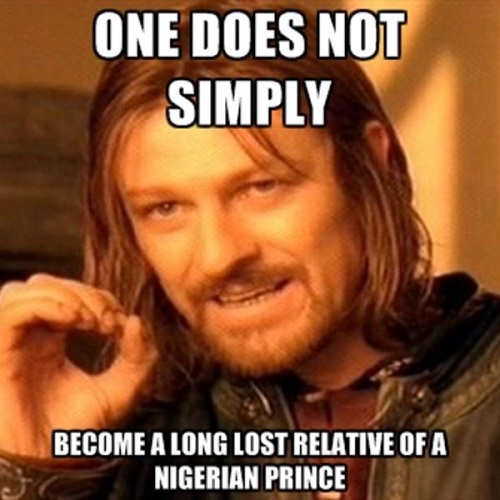 Various experts agree that there are five of numerous traits that when possessed to an average degree that an individual would be characterized as 'normal'. Those traits are: conscientiousness, agreeableness, emotional stability, openness to new ideas and extraversion. It has been found that when the qualities of conscientiousness and agreeableness are lacking that a greater risk to be dishonest is present.
In a chapter from his book, Dishonest Dollars: The Dynamics of White- Collar Crime, Terry Leap addresses potential underlying disorders that could influence an individual towards crime. "Popular belief holds that most criminals, including white-collar offenders, have some sort of personality disorder that drives them to embezzle, cheat on their expense accounts, misrepresent their organization's financial condition, engage in insider trading…Few white collar criminals are diagnosed with full-fledged personality disorders. However, there are two disorders that psychologists and other experts believe can explain the behavior of some fraudsters."
And those disorders are:
Antisocial personality disorder. People with this mental defect—formerly known as sociopaths or psychopaths— have a history of criminal, corrupt or extremely irresponsible conduct. People with severe antisocial personality disorder may be prone to such heinous acts as murder, while mildly afflicted people are more likely to be noted for chronic physical or mental abuse of family members, co-workers or subordinates…as well as substance abuse, dishonesty, fraud and theft.
Narcissistic personality disorder. Narcissistic people are known for their extreme self-centeredness and over-sized egos. They have delusions about their importance and see themselves as extraordinarily brilliant, powerful and accomplished. At the same time, they have the unpleasant habit of belittling the accomplishments and contributions of others. They have a sense of "entitlement"— to everything from the top job, to obscenely rich compensation packages to access to the "movers and shakers" of the political, business and social elite.
Leap also states that "to be a successful fraudster, it usually helps to have above average intelligence and more education than those trying to catch you." Leap adds that fraudsters also possess: a special set of skills, such as superior accounting skills; a penchant for risk; a tendency towards dishonesty; and a lack of integrity.
*****
During an interview with the Northern Hoot earlier this year renowned and recovered (so far) fraudster Sam E. Antar provided an honest account of who a fraudster is. Never mind those text book analogies Antar delivered it straight.
"The common element among fraudsters is deceit," he said. "Fraudsters are serial deceivers."
Back in the 80's Antar was at the top of the con game bilking millions in skimmed profits, laundered cash, tax evasion and fudged inventories in one of the most impressive security frauds of its' era. A mega mind by his own right, Antar cooked the books as the Chief Financial Officer for the Crazy Eddie franchise.
The scheme collapsed in 1987 and Antar avoided jail time by cooperating with the authorities. Since then he has worked alongside law enforcement agencies and professionals imparting his insider information about fraud, and also utilizes his fine accounting wizardry to conduct forensic accounting services for law firms and various clients.
"Anybody is capable of committing crime- everybody in the world. We all choose which ethics we're going to keep and which ethics were not going to keep. Nobody in this world leads humble and ethical lives. Otherwise we wouldn't need religion, we wouldn't need laws, we wouldn't need government and we wouldn't need law enforcement. Whether we're speeding on the highway or cheating on a test, whatever the small little thing is we decide that the rule doesn't apply to us. With that in mind that doesn't mean that every rule that you break, every social norm that you go against, every law that you break, whether it's a misdemeanor or not, is a crime," remarked Antar.
What is a crime and what is not a crime? Most folks would leave that up to the authority's interpretation but Antar shared his thoughts about what he felt was a fine line between deliberate criminal offences and lousy choices.
"Most people don't set out to go into society and commit some kind of crime. We break some rules here and there- we all do that. In that case 90% of criminals are one-time criminals where they make that one mistake in life under pressure and they pay the price. The make a decision to cross over in life and life in society and they do it right. Most people are capable of rehabilitation. They feel sorry about it. They worry about their reputation going forward," commented Antar.
"Even if you didn't commit a crime but you broke a rule- you worry about the consequences, you worry about humiliation, the embarrassment of going to prison- stuff like that. Those people are capable of being rehabilitated. Now, there is another type of criminal that you call a hardcore criminal- like myself. We committed crime not just for the money but for the game. We committed the crime not just as a means to an end, but as a lifestyle."
*****
Should it be determined that Zachary's preliminary inquiry provides enough evidence to go to trial, Saultites will want to stay tuned. In fact, Saultites may even want to schedule some vacay time to attend what is guaranteed to be a fascinating viewing experience. In the meantime, the preliminary inquiry is open to the public. Bring your extra-buttered popcorn and favourite soda pop- it's that good.
Disclaimer: Food and beverages are not allowed in the Sault Ste. Marie Courthouse courtrooms.