~Aerial Photography by Gary McGuffin
Amidst great controversy tens of thousands of acres of forest have been cleared for the installation of 36 industrial wind turbines along the highest ridges of Montreal River. The Bow Lake Wind Farm has divided environmentalists, First Nation Communities and raised alarm bells across the Northern Ontario.
Related Links:
Algoma District Tourism: Jobs, Turbines, Trains and the Group of Seven
How Do Wind Turbines Affect Human Health?
Bow Lake Wind Farm: First Nation Territory Debate Not Over Yet
March of the Wind Turbines: Wind Farm Development in Northern Ontario
The images below captured by Gary McGuffin show the various stages of construction between Spring and Autumn 2014.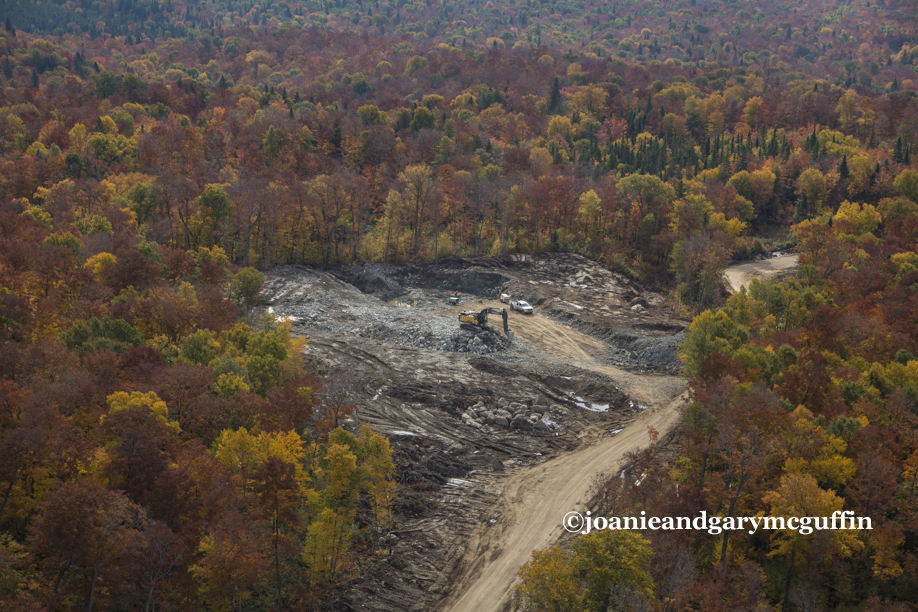 Crane pads will be adjacent to wind turbine locations (within the wind turbine staging areas). Crane pads are anticipated to be approximately 20 x 30 m in size; however final crane pad design will be based upon the specific requirements of the cranes utilized for turbine assembly and erection purposes. Following the construction of the Project, the crane pads will remain in place to support any crane activities during the operations, repowering, and/or decommissioning phases of the Project.
Spring 2014. Road ways have been developed and acres have been cleared in anticipation of construction. This picture was taken before the Environmental Review Tribunal on the Bow Lake Appeal ruled in favour for the development to proceed. (upper left corner: Montreal River Dam)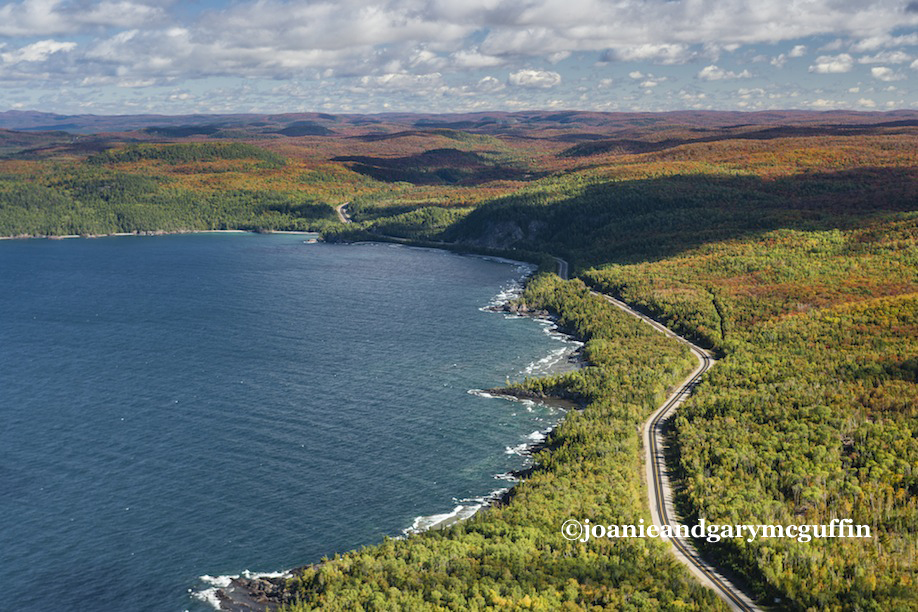 Highway 17, the Trans Canada Highway along the east coast of Lake Superior. The view will soon include 36 industrial wind turbines spread across the distant hills.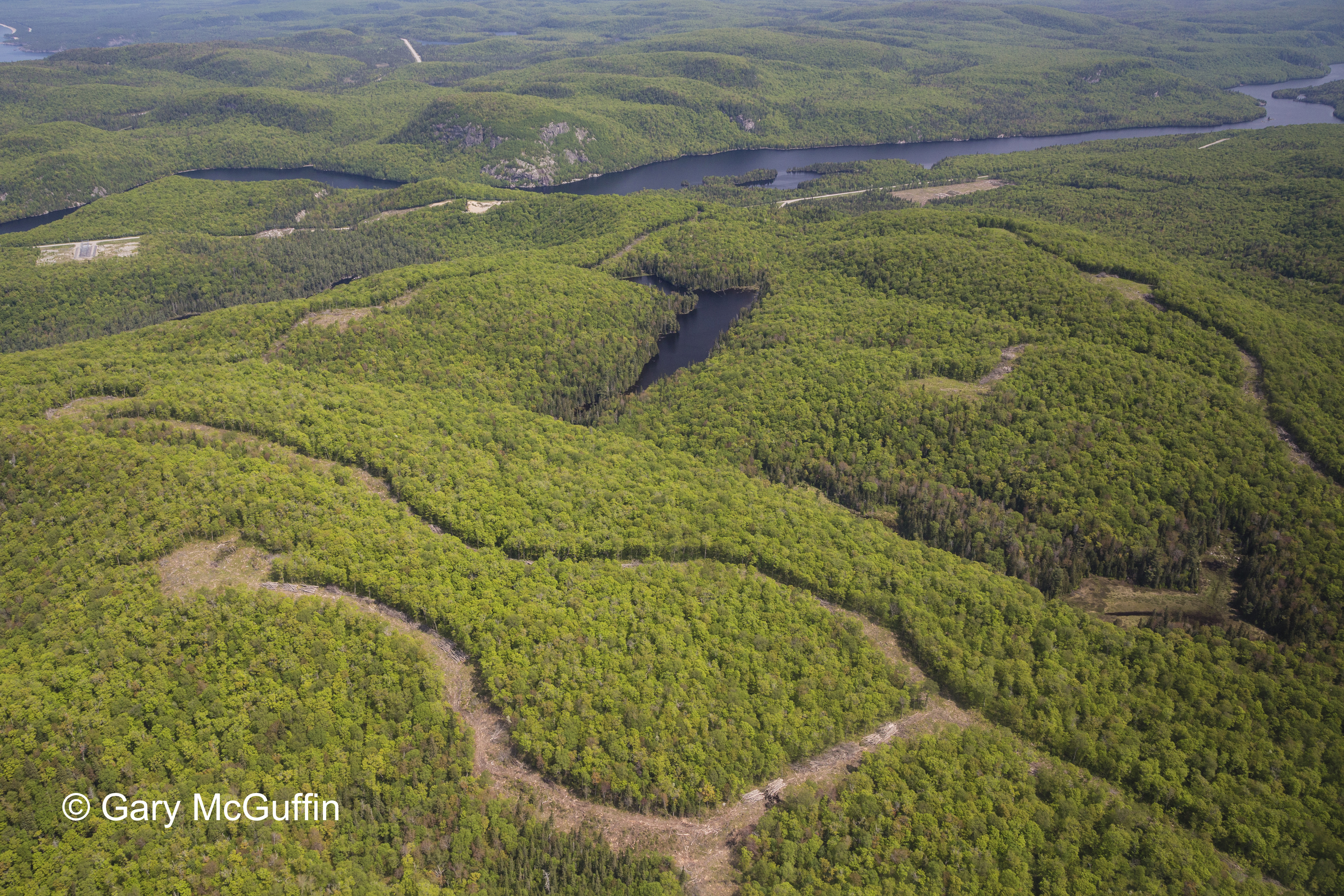 Public multi-use roads approved under the Forest Management Planning process will be used to access Project infrastructure and where necessary, will be upgraded to support construction and operational activities. Access roads will be approximately 8 – 12 m wide and will be constructed of gravel, native materials, and/or engineered fill. In some instances a woven geotextile may also be utilized with a reduced granular material depth or a cement/soil stabilizing agent.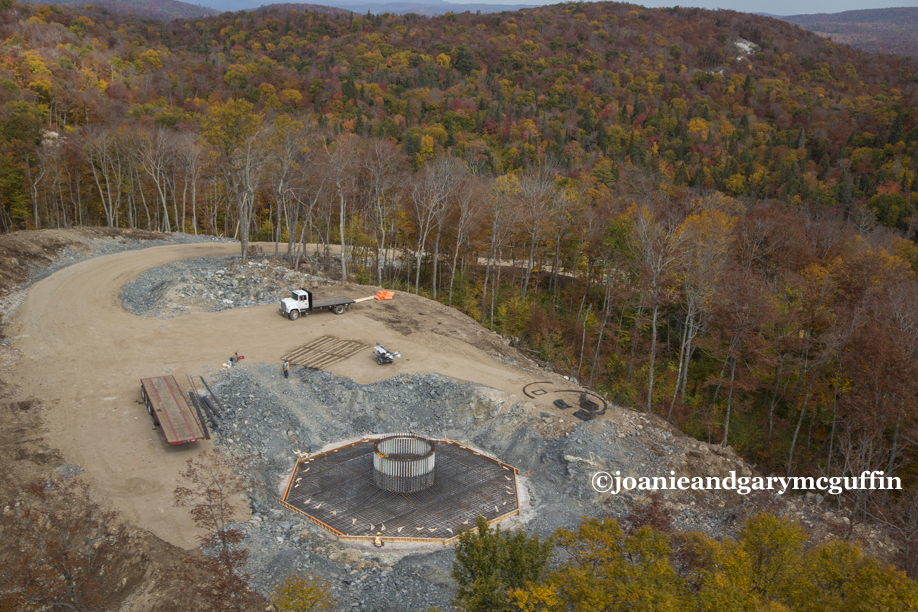 The wind turbine foundations are made of poured in place reinforced concrete. Foundation design will vary based upon a site specific geotechnical assessment and could be either a gravity spread type foundation or pile-type foundation with or without rock anchors. Rock anchors may be required at some locations should geotechnical conditions require Gravity spread type footings are octagonal in shape with an approximate diameter of 18 – 25 m and range from 3 – 6 m deep. The foundation will also include conduits for electrical power cables along with a grounding grid consisting of copper wire and ground rods.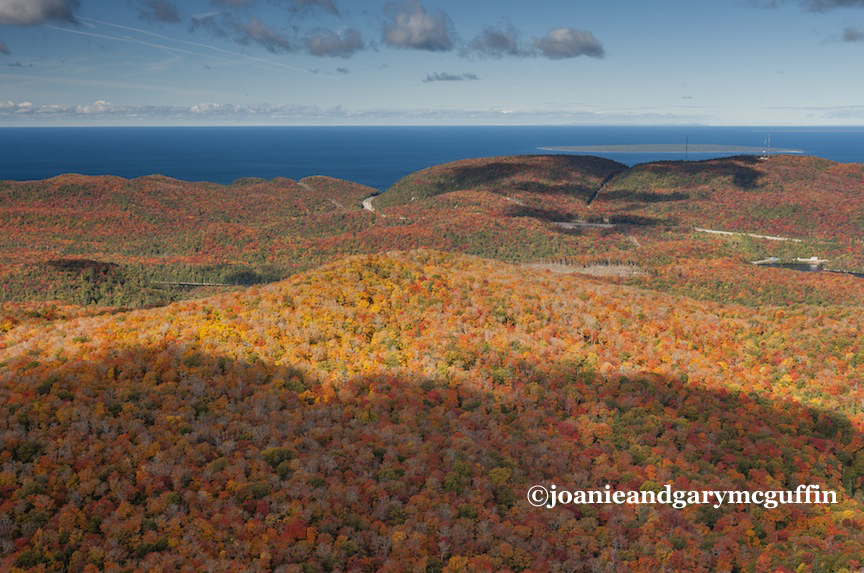 Bow Lake Wind Farm: 36 industrial wind turbines will be erected along the highest ridges. Approximately 23 of the 36 wind turbines and 2 meteorological evaluation towers will require aviation lighting. Blinking red lights are placed on the tip of each rotor blade to light up the dark skies.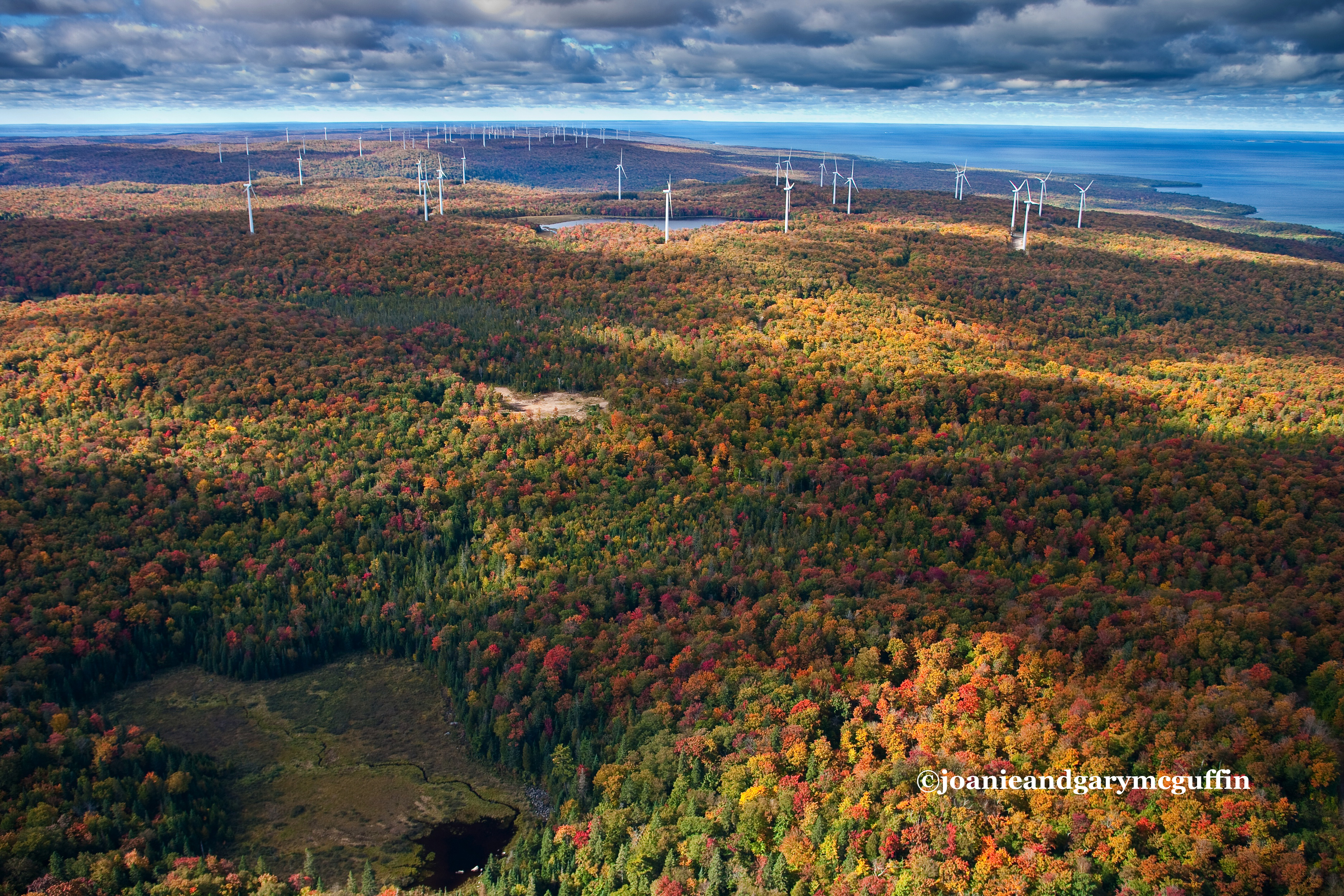 Prince Township Wind Farm: 126 Industrial Wind Turbines
Additional information about this project can be found at: http://www.bluearthrenewables.com/bowlakewind/regulatory-approvals-and-documents/