I'll never forget the day I ate my first straight from the garden potato. The flesh had a naturally silky texture and it tasted so sweet. I was 32 years old and the moment was a changing one for me.
Over the past ten years I have tried to make small changes in my purchasing habits. For the first few years I paid into the Sault's Community Supported Agriculture initiative (CSA) and since that time I've tried to purchase most of my vegetables and meat from farmer's markets or directly from the supplier.
But eating locally, especially all year long, definitely has its challenges.
There were times, like when I was without a vehicle, where it became somewhat inconvenient to travel to the Farmer's Market. But what I found to be of greatest difficulty was in preparing for and buying ahead for the winter months. I simply did not have the disposable income to acquire an eight month inventory of meat and my preservation skills were –and still are, fledgling.
*****
This weekend, the Rural Agri-Innovation Network (RAIN), through the Sault Ste. Marie Innovation Centre, hosted the area's first Food Summit. The event brought together speakers from the Algoma District and from other parts of Northern and Southern Ontario to initiate a local conversation about developing a sustainable food strategy.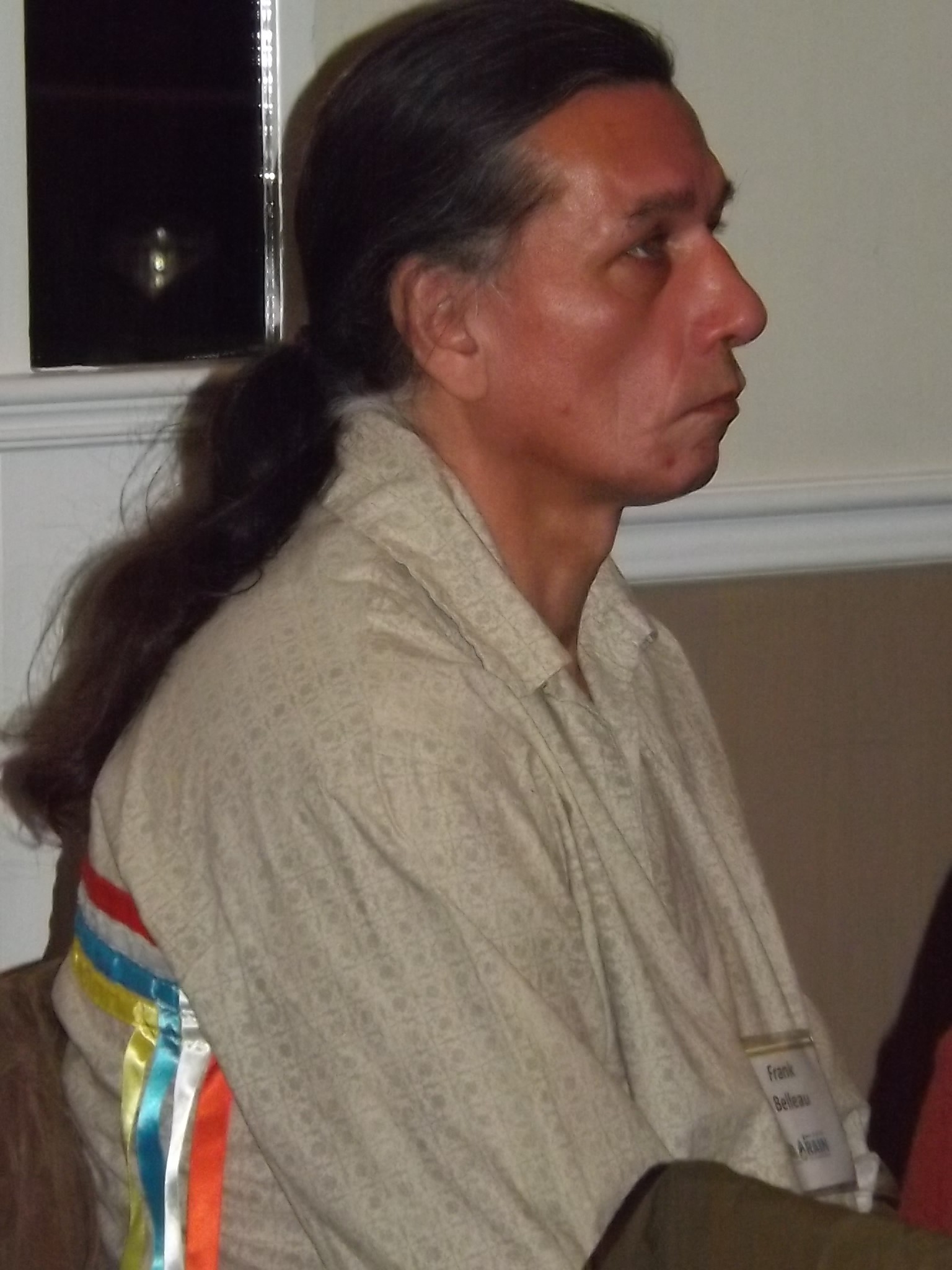 Joan Brady is the Project Manager with the Ontario Healthy Communities Coalition. In her role she manages the growing infrastructure in the province and keeps track of the shared knowledge and resources procured through community partnerships.
Brady currently resides in Southern Ontario but is familiar withNorthern Ontario frequently working in Thunder Bay and having lived on Manitoulin Island for a year and a half. Brady commented of the unique challenges created by a harsher Northern climate.
"The beauty of sustainable local food systems is that it's about principles and we apply them locally. In Southern Ontario we have a great deal more people so we have access to the markets, we do have more arable land but we also have a lot of challenges for keeping interests for land. Here in the North we're challenged by weather and the depth of top soil and things like that. But then there are some great things happening here too. The North has wild spaces that have fed communities for years. And so we need to reconnect with those as well."
Brady also believes that making a change in the way we think about food and making gradual changes in our food practices that eating locally all year long in the North is viable.
"It is possible but not without the additional skills of preservation and planning. Sometimes people think about food on a daily or weekly basis. But two generations ago they thought about their annual food supply. They put up food for the winter. So it has been done and it can be done. We've got lots of technology and innovations that can help us do that for sure."
*****
The Food Summit attracted area farmers, restaurateurs and people who shared a passion for the local food movement.  As it was designed to do, the event inspired collaborative discussion around assets and opportunities for growth.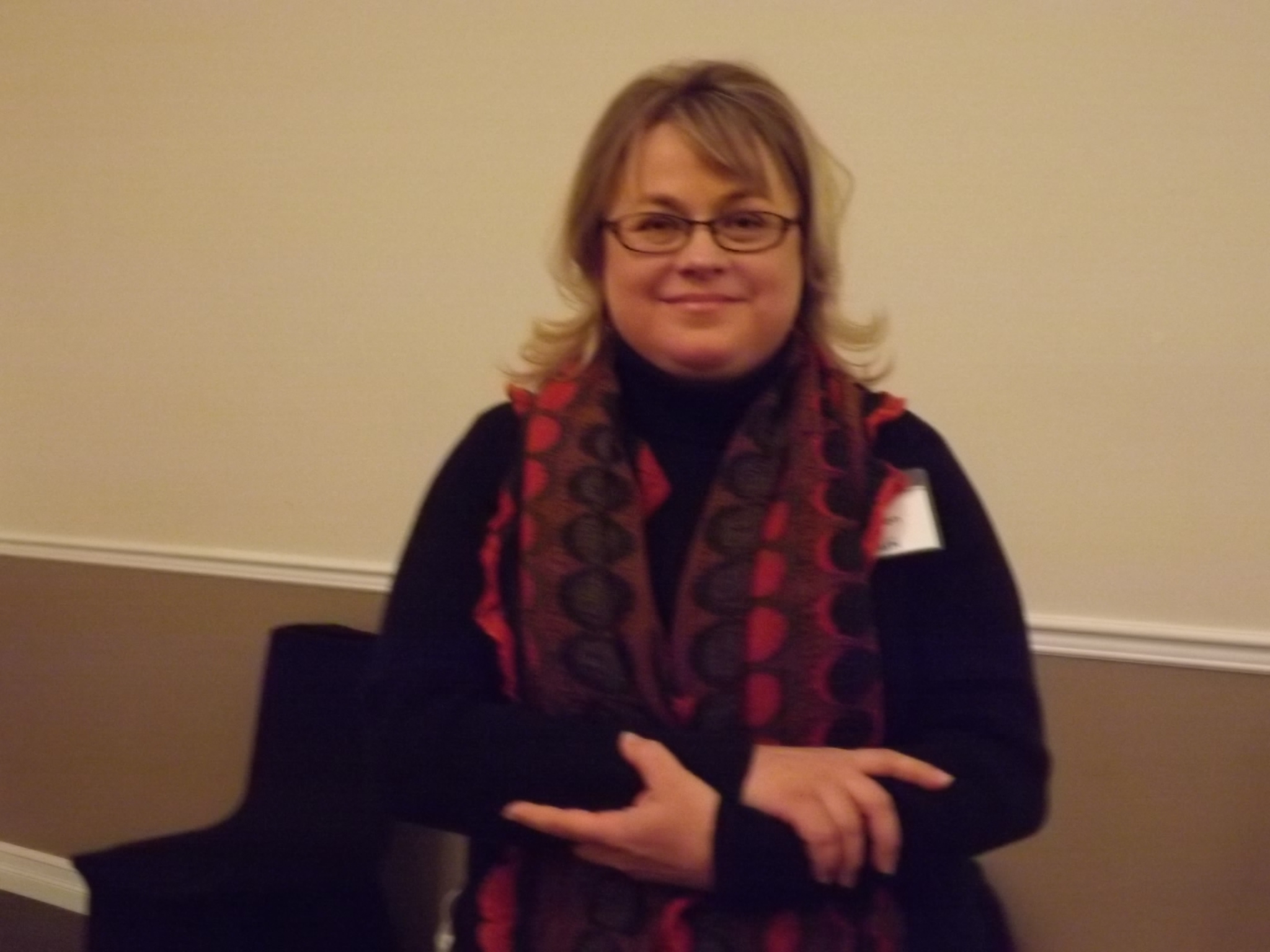 Addressing the cozy crowd of fifty of fifty-five participants Fannie McFadden, Desbarats organic farmer, shared that her early goals in life were to reach the top of the corporate ladder. But when she met her husband in 2004 her life course changed when two years later they purchased 102 acres of land. They fell in love with the area and the house on the property, never intending to farm on the land.
But one day, on a sort of whim, the couple thought, 'what the heck? Let's plow a section of land and see what we can do'. And Fannie never looked back.
"I think it was in my blood. I love having my hands in the dirt, the sun on my back and being surrounded by flies. When everybody is rushing back to work after the long September weekend, I'm outside in my PJ's, sitting on a little crate and picking beans. I love my life and I'm having a great time.The most wonderful thing about what I do is that I can share it and enhance health. This is about taking care of ourselves, taking care of each other and taking care of the land."
Discussion points around area's included the need for greater awareness of where to find local farmers, a better distribution system and increasing communities understanding about the benefits of buying and eating locally grown food.
Last November, Todd Tremblay and his wife opened up their gourmet on wheels business 'The Gnarly Bistro'. Many area residents are probably quite familiar with the purple food truck zipping from one event to another. The Tremblay's have set out to use as much locally grown seasonal produce and meat in their menu.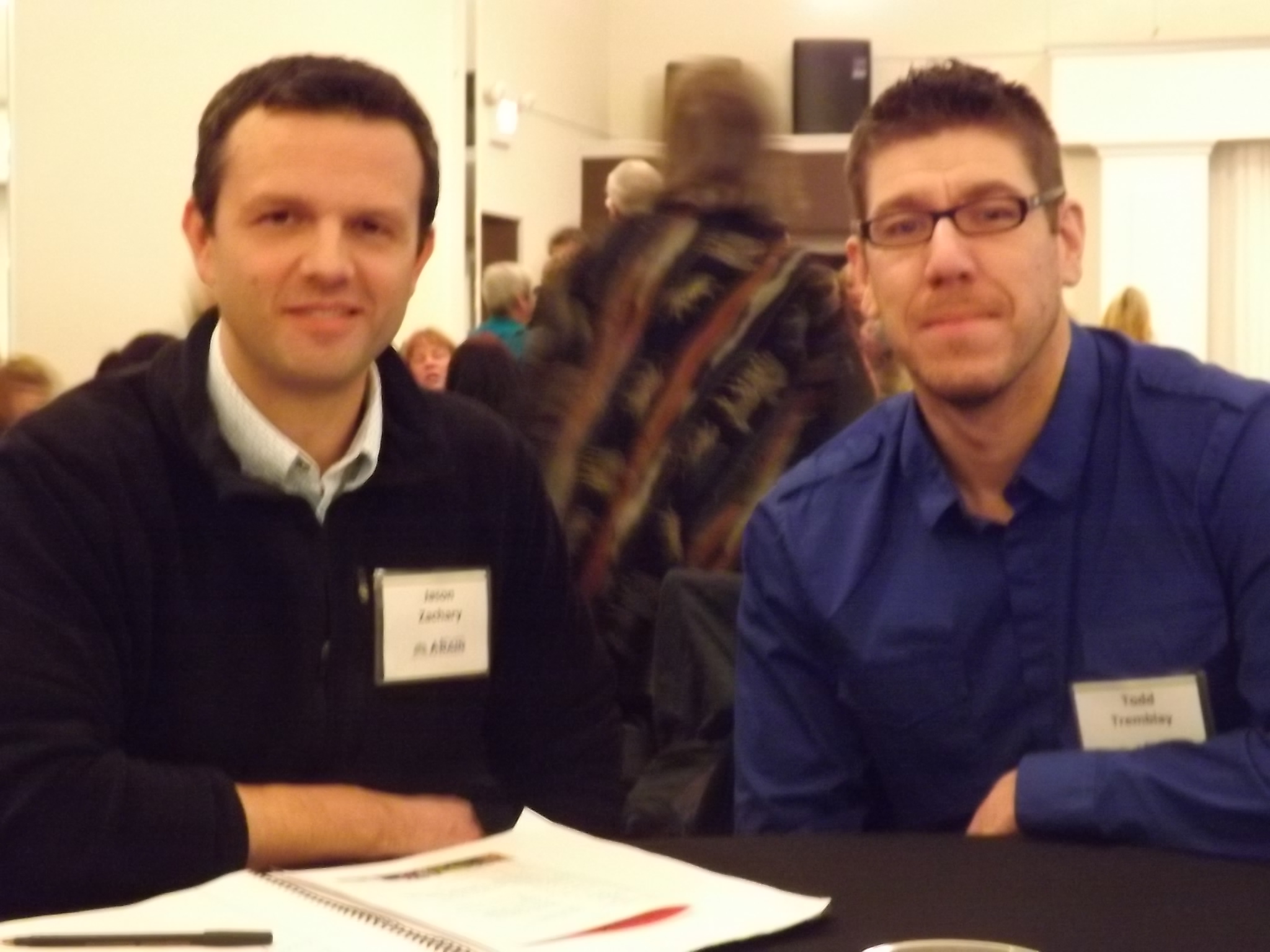 "People want to know where their food comes from. And I think in today's economy supporting local is on everyone's mind. That's part of where our motivation comes from wanting to use local- not to be trendy or anything like that," remarked Todd. "If it's available it's the right thing to do. We want to be more responsible to the community and to promote and support local business where we can. We're a local small business too and we want people to support us so we are making sure that the whole circle is fulfilled."
As a chef, Todd has been especially observant 'anomalies' in the grocery store. "When you look at what is supplied through the grocery stores like chicken- well some of those chickens are a lot bigger than they should be. And when you have the option to cook with something that was just picked an hour ago from somebody's garden or farm is a lot more desirable, and healthy, than using produce that was transported across the country over a week's time. They're doing something to it to keep it green over that length of time."
Todd attended the Food Summit hoping to make contacts as well as to hear what the challenges are with the local food system and to identify the ways that he can contribute to a healthier process. "It's a good initiative that gets things rolling especially now that there is finally someone who's mediating how it gets from the fields to the restaurants. I think that this might be a very important step for our City in terms of future growth, employment and health."
Want to learn more about the local agriculture and buying local? Contact David Thompson atdthompson@ssmic.com or call 705.942.7927 #3027
*****
Please support independent journalism in Northern Ontario. One time donations or recurring monthly donations keep us going and help us diversify. Please click here to contribute. Thank you and please keep reading and sharing!