photography by David Thompson There are many benefits from raising chicken in Northern Ontario and there is a growing interest in knowing the local farmer who raised it. Chicken can provide food for a farmers' family and friends, and can potentially be a good source of income. More local chicken would also provide more choice in Northern Ontario, which has a limited market for fresh food. Currently, chicken is under a supply management system in Ontario where production is monitored and controlled through a quota system where farmers pay for the right to produce by the Chicken Marketing Board. Supply management ensures that supply meets demand and that a farmer gets a good price for their birds. It keeps market prices in check from being too volatile from overproduction or a lack of competition.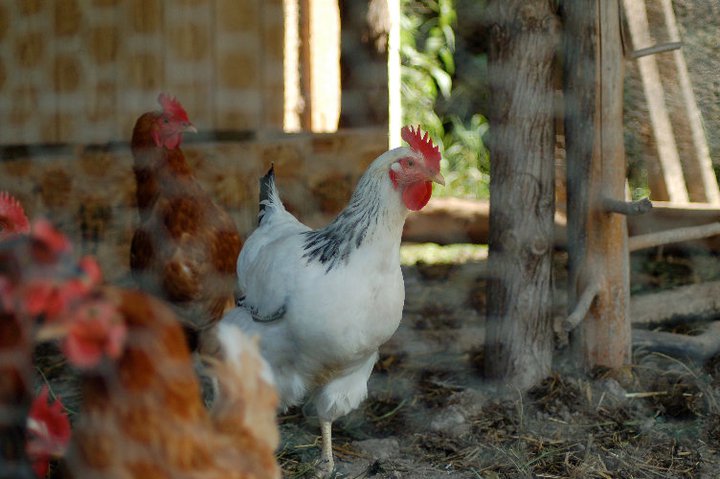 The unfortunate reality is that the cost of getting quota is out of reach for the average farmer, which requires a minimum of selling 90,000 birds a year that can result in start-up costs of over $1.75 million dollars. These poultry operations need to be integrated into a centralized system controlled by a few processors and producers, who happen to be in Southern Ontario. Farmers' that are outside the quota system are still able to raise birds. However, any farmer without quota is legally permitted to produce only 300 chickens a year. That farm cannot actively market their chicken and is only permitted to sell poultry from their farm. After the additional costs of feed and labour, it is difficult for that farmer to cover costs or make a profit. Other provinces like Nova Scotia have been levelling the playing field for smaller chicken producers that specialize in free-range and organic chicken. The Chicken Farmers of Nova Scotia have allowed two types of specialty chicken licenses; free-range and organic. A first-time producer can apply for a license to sell up to 500 birds; and in subsequent years, that producer can reapply to sell up to a maximum of 10,000 birds if they meet inspection requirements. Other provinces have issued exemptions for quota limits between 1,000 to 4,000 birds. In Algoma, the processing capacity already exists to slaughter, process and package chicken at Northern Quality Meats, a provincially inspected abattoir located outside of Bruce Mines. If the quota exemption was increased to 2,000 birds, the capacity exists to make more local chicken available to local markets and would provide additional business to the processing facility. Northerners have begun to take charge on this issue including Peggy Baillie, Manager of Eat Local Sudbury. Eat Local Sudbury is a co-operative grocery store that sells locally-grown produce, meats and goods from local farms. Changing the quota exemption has been of interest to Eat Local Sudbury because of the high demand for local chicken and the inability to meet demand. Due to the limited availability of local chicken, Eat Local Sudbury launched a campaign called 'We Want Northern Chicken'. In the campaign, the store sold quota chicken from southern Ontario, but for every chicken sold the customer was asked to sign a postcard that went to the Ontario Ministry of Agriculture & Rural Affairs and to the Chicken Farmers of Ontario, expressing the need for Northern Chicken and an increase in the exemption limits. Other groups like the Practical Farmers of Ontario and Sustain Ontario have also brought the same message forward with other campaigns like "Flocking Options" and the "Small Flock Campaign".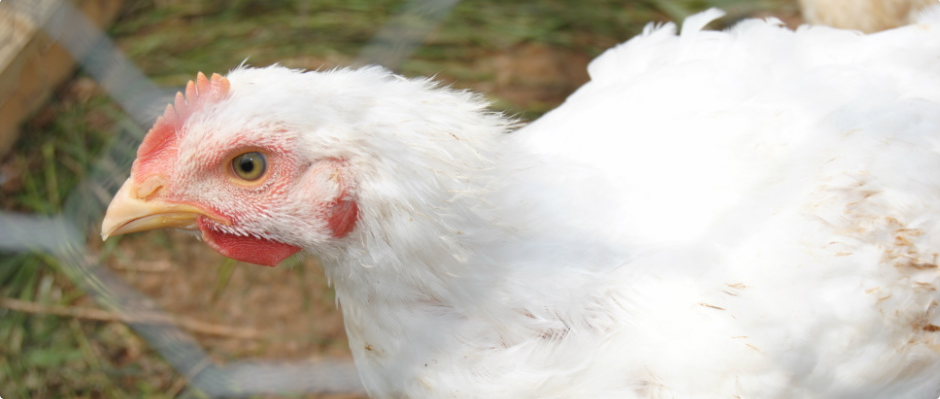 Most Northern Ontario consumers have a consistent source of chicken available to them in grocery stores and other retailers. It is a different situation if they want access to local, small scale, organic, heritage breeds, free range, pastured or any other alternative to a mass produced chicken. The current supply-managed system is ill-equipped to meet the changing needs of the market. It has no flexibility to accommodate a local production system and has no way of encouraging it to develop. With the Ontario government's push for more local food through legislation (i.e. Local Food Act), it looks like winds are changing in the favour of consumer choice in the food system. If however Local Food is defined by the province as grown in Ontario, it will be difficult to change existing structures. It is hard to believe that residents from Dryden would consider food as "local" from Chatham in southern Ontario; an 18 hour drive through the United States. It is especially urgent in the North where the local food market for poultry is poorly served. At present, there is only one quota holder in Northern Ontario. In 2011, this producer and the small farmers only produced .34% of the chicken demand in the North. In order to keep the momentum going there needs to be champions that are willing to foster new approaches and create a sense of urgency while the local food movement is strong. Simple solutions have been implemented in other provinces, and could be put in place tomorrow as a pilot project. One of the best ways to support farmers in the North is to get to know them and their products, this list of organizations will help you find local farms.